Best Web Hosting Affiliate Programs: $150+ Commissions Per Sale
The web hosting industry has some of the most lucrative affiliate programs online, but not all are created equally. As a long time hosting affiliate, I've worked with quite a few of them in my time. These are some of the best hosting affiliate programs I have worked with and trust the most – and it just so happens that a lot of them lead the industry in payouts.
Having dealt with a lot of hosts, I know the difference between good and bad companies. Wonky payout schedules, crazy amounts of shaved leads and horrible customer support/end-user experience.. been there, done that. I recommend that if you're going to promote a company you get a real feel for how they work. Go through the sign-up process, bug their support department with silly questions to see how quickly/accurately they respond – you want to get a feel for the true end user experience so you can represent them well.
So lets cut to the chase, here are my top 3 web hosting affiliate program recommendations. I go into details with each host further down, but I know you're busy.
Arvixe Hosting ($70-$135 per sale)
InMotion Hosting ($75-$125 per sale)
Dream Host ($50+ per sale)
Personal/Blog Hosting Affiliate Programs
These are the companies I typically promote with offers related to blogging or setting up a simple site. They usually have a lower barrier to entry (price) and are focused more towards individuals and hobbyists.
Payout $70-$135 per sale. Hosting starts at $4/mo.
Arvixe is one of my favourites in the personal/blog hosting sphere. They're not new to the industry, but pretty new among many affiliates. This can help or hurt you depending on who you're promoting to because they don't have a ton of brand recognition. Being different than the usual folks can help, after getting the big names jammed down someones throat all day, because they're someone new to check out and they'll likely consider them more.
Arvixe includes a free domain name for life with every hosting account and gives affiliates coupon codes.
InMotion Hosting Affiliate Program
Payouts $75-$125 per sale. Hosting starts at $6/mo.
InMotion has a really interesting program and I think I will be promoting them a lot more going forward. They offer fairly typical payouts but have a few weird bonuses you can accrue over time if you take some extra steps, such as an extra $5 per sale if you follow/like their social accounts online and $10 if you put their link/banner above the fold on your website. These extras are per-sale.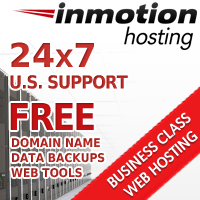 The reason I put InMotion in the business hosting category is because that's how they market their product. They focus more on a business audience and their site looks much more professional than many others out there. I'll likely review them in the future and compare to some other hosts I promote more, but I think I'll see a conversion bump in some markets by pointing them to InMotion.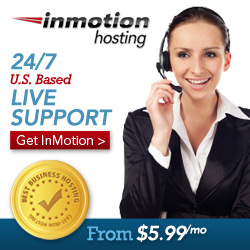 Payout $65-$90+ per sale. Hosting starts at $4/mo.
Dreamhost is another popular option for hosting. Like other they have good brand recognition, but offer some extras such as a free domain registration for new sign-ups. Like Arvixe.
Business Web Hosting Affiliate Programs
These hosts and plans are more focused towards the small/mid-size business market. Great to promote if you're dealing with local business owners or people looking for somewhere to host their online business.
Their hosting is targeted at folks who run big sites or have a need for speed. Their system is optimized inside and out to run WordPress as fast as it possibly can, with tons of caching and other tech mixed in to ensure your site stays up if you get huge amounts of traffic.
Other VPS/Dedicated Hosting Plans
Payout $50-$135 per sale. Hosting starts at $30/mo.
InMotion, Arvixe and DreamHost all offer VPS and Dedicated servers, so if you're looking at pointing people towards high performance hosting you'll probably want to refer them to at least a VPS with one of those providers. Compare their pricing, resources and extras for each plan, what add-ons/upgrades most of your referrals will need (cPanel, 1-click installers), etc.
Whoever you choose to promote, and I can't stress this enough, make sure you stand behind them 100%. Don't make your pick on who to promote based solely on the affiliate commission, you want to refer people to someone that you already host with (and trust) or a host that is trusted by your friends & family.
The programs listed above are some of the bigger offers per sale, but there are many others out there. If your host already has an affiliate program you may want to consider using them first, even if it means less commission.